Blocs 3 for Beginners
Learn fundamental features of Blocs 3 by designing a multi-page website.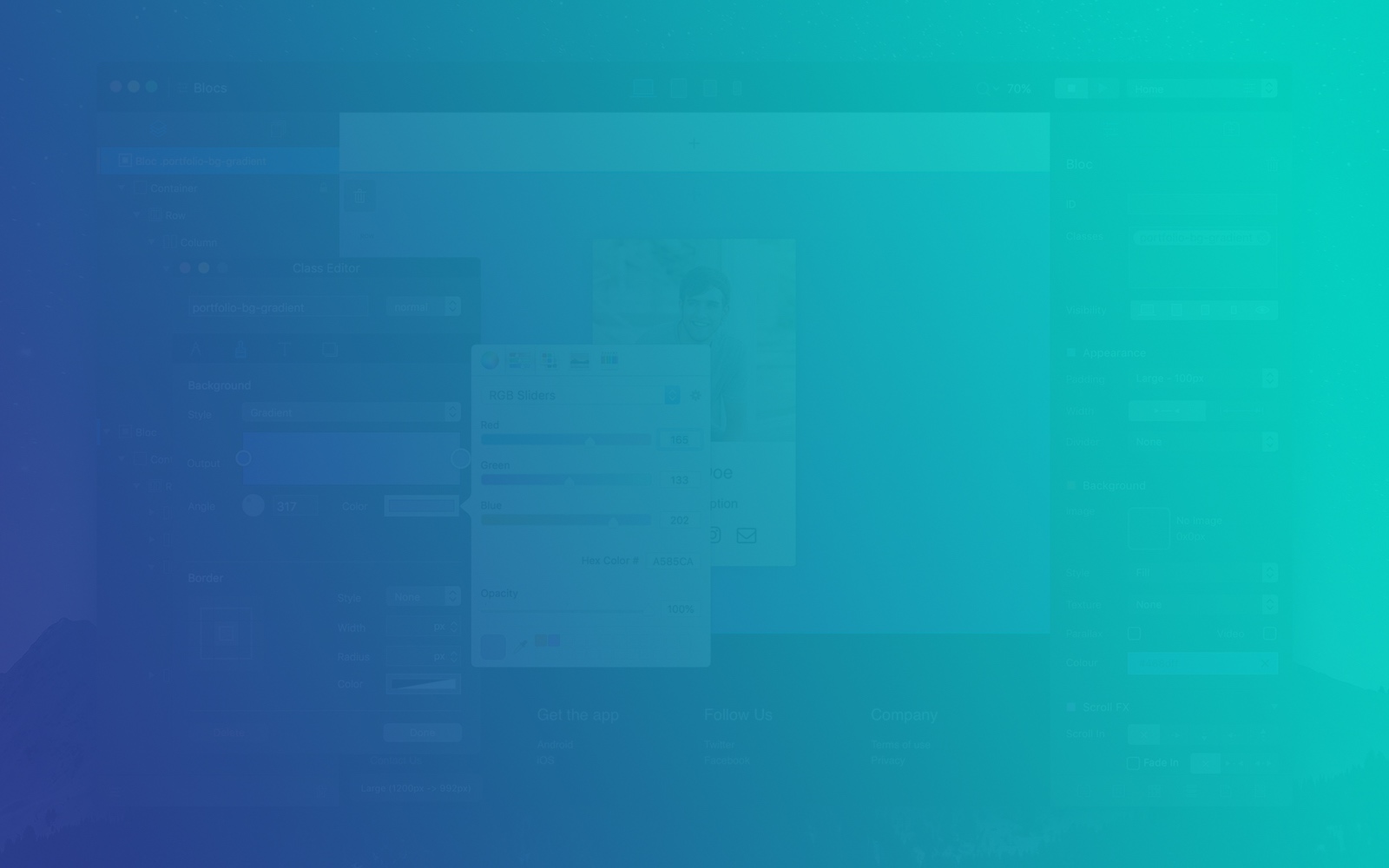 What's Included
When you sign up for Blocs for Beginners, you get a lifetime access to the following content. I will also keep this course up to date, and if there will be any dramatic changes in Blocs 3, I will make sure this course reflects them.
🎥 16 detailed video lessons
🌄 Project files and resources
🗂 Agency template ($49 value)
📩 Email support
If you have any questions or need help with Blocs, you can send me email to info@eldargezalov.com or visit the support page. I will always do my best to help you!
The Ultimate Course for Blocs Users
If you want to save money, check out the Mastering Blocs course. It includes Blocs for Beginners, and you get access to all current and future tutorials and web design resources for Blocs 3.
Student Testimonials
Read what other users say about the Blocs Master.
I took the plunge with Blocs about a year ago and just love it. I like many asked a few idiot questions when I started, but the real solution to my true understanding of this sofware masterpiece was Eldar Gezalov!
This wonderful guy has created a series of videos (many free) which cover every aspect of Blocs in simple to understand examples. The basic set is free and you can sign up to his masterclass for a few quid. I promise he's not paying me to write this, but I like many are endebted to him for the hours he has spent helping others.
Cheers Eldar. All I can do is spread the word!!
- David
Eldar has helped many, and continues to help Blocs users with answers to many questions.
I would recommend any new user take the time and go through his online classes. You will have a better understanding of how a real Bloc Master gets the most out of Blocs.
Once you follow his classes on building a Blocs web-site from scratch you'll want to explore the core training videos. The core training takes you through each element of Blocs with concise short videos that with build your skill level as you complete each area. They are laid out very well and make excellent references for finding answers to your questions.
I've started using Blocs 1 and I purchased Eldar's whole package when he released it. Eldar continues to add videos in the core training and I look forward to each update.
Eldar, thank you for all your hard work helping others.
- Casey
Eldar's Tutorial and Templates are off the charts!
I'm use them often when I get stuck or want to re-learn some really cool things. I'm waiting patently for more more of his tutorial to be released. Without his assistance I would be struggling getting to know necessary steps.
I highly recommend any of his tutorials or templates. You will be making one of the best decision to help you move forward and design eye catching parallaxing responsive website using Blocs.
- Allen
Preview a Lesson
Watch the video below to learn how to adjust the typography settings in Blocs 3 and make the text on your website responsive.
Get Access to Blocs 3 for Beginners
Lifetime Access for just $49